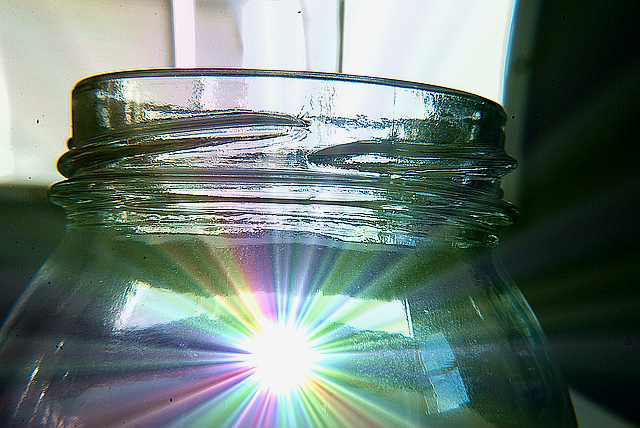 If I could catch a puff of air and hold it in my hand
I'd take it with me everywhere wouldn't that be grand
If I could catch a moonbeam bright and keep it in a jar
I'd look at in all night long and it'd look just like a star
If I could find a white tube sock and put it in my drawer
I'd mix it up with my crayons to give it strips and more
If I could catch a happy smile and wrap it like a bow
I'd tie it in my hair so tight it would give it a lovely glow
If I could catch a bubble and bounce it on my knee
It would be so fun to watch it float you'd really have to see
If I could spot a little fish that swims around the pond
I'd have to do it real fast before it hides among the fronds
If I could wear my watch on the other wrist all day
I'd still know when it's time to work and when it's time to play
If I could make a paper plane and fly it in the sky
I'd run and throw it super hard to see it soar up high
If I had a microscope and looked at a piece of string
It would look like a big tree trunk without it's inner ring
If I saw a lovely butterfly that's purple, red and blue
I'd be so thrilled to see it close would you be happy too.
If I could catch a pretty sound so clear and sweet and strong
I'd twist it and turn it and sing it and hum it until it became a song
If I could balance a water drop on the tip of my nose real still
I think that would be an awesome trick and one that takes real skill
                                       -Written by Rose McFarland
If you enjoyed this poem, I'd appreciate it very much if you would help it spread. Please share on Facebook or Twitter or email it to a friend.
And, if you are a fellow rhymer, tell us about YOUR writing. We'd love to hear about it! Share by commenting and lets grow this community of writers, readers and poetry enthusiasts!

NOTE: Comments may be moderated. Be patient and as soon as I approve the comment, it will appear here. Thank you.