As a Special Treat!
Help yourself to both of these FREE, beautifully illustrated, coloring pages from our fun book Polly Periwinkle Picks a Hat available here.  Just right click on the pictures and choose "Save Image As" to grab a copy for yourself.  Then print, color and WOW!!  Now you can be a part of Polly's world.  I'm sure that they will turn out great as they are filled in with loads of IMAGINATION and COLOR!
If any aspiring artists would like to have their completed pictures displayed on The Rhyming Shack, just email your finished art work to trs@therhymingshack.com and we will post them to a Special Feature area for Artists.
Polly in a tree with a birds eye view of the playground to check out all the cool hats everyone is wearing!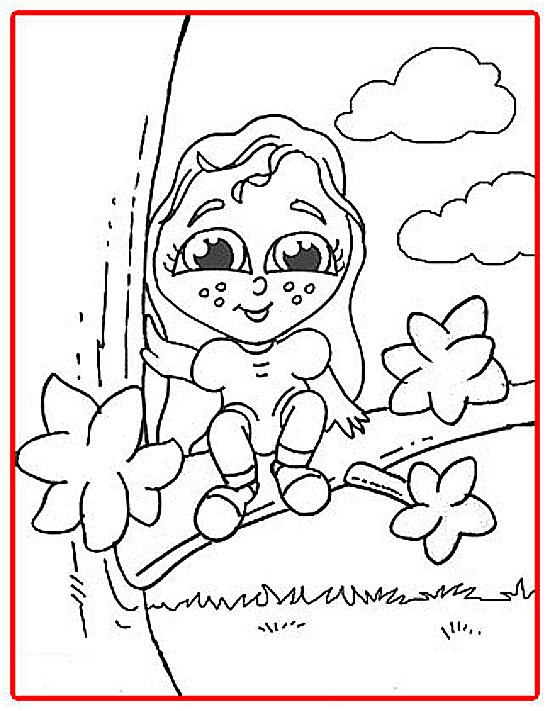 Here's a group of Polly's friends having fun at the playground.  Can you pick which of their hats is the best?