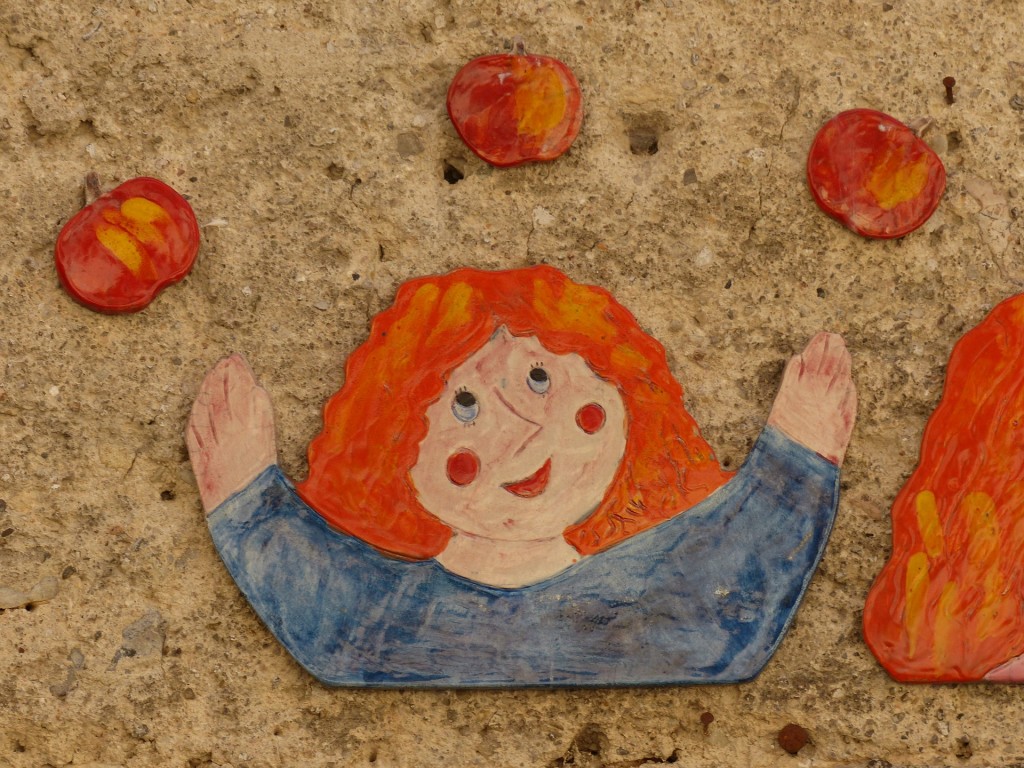 I can juggle apples, big, red and round
While walking in a circle or jumping up and down
Sometimes two, sometimes 3, sometimes even more
Whether going forward or backing out a door
I juggle them while singing a fast and lively song
But even to a slow beat I know I can't go wrong
When one soars up in the air and falls back to my palm
I giggle with the fun of it but know I must stay calm
Sometimes people gather round amazed at what they see
They cheer so loud, but I know, focused I must be
It really is a challenge not to drop them after all
When everyone is clapping but it makes me stand real tall
To last as long as I can I count each throw I make
My best is forty in a row but then my arms will ache
Finally done, I catch them all, bowing really low
I thank the crowd, graciously, and then I turn to go.
                                                   written by Rose McFarland
If you enjoyed this poem, I'd appreciate it very much if you would help it spread. Please share on Facebook or Twitter or email it to a friend.
And, if you are a fellow rhymer, tell us about YOUR writing. We'd love to hear about it! Share by commenting and lets grow this community of writers, readers and poetry enthusiasts!

NOTE: Comments may be moderated. Be patient and as soon as I approve the comment, it will appear here. Thank you.