Welcome to The Rhyming Shack I'm so glad that your here
Stories put to rhyme and lilt can really make you cheer!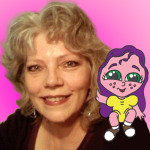 Here at The Rhyming Shack you'll find information on a wide variety of subjects ranging from books, games, puzzles and stuff to just have fun!
BUT MOST OF ALL… I'm excited to share with you my ever growing library of cool and amusing poems, about all sorts of things, places, ideas, animals and creatures of the imagination.
Finding what encourages your child's imagination to soar can help to engage them in the world around us as well as bring you along for the ride. So go ahead and enjoy the poems and stories found here.  Browse through the Rhyme Directory, categorized by topic for easy navigation.  And don't miss the Video Hang Out which features some of my favorite poems recited by some very special and unique characters!
Reading poems to your child brings a special time that both of you will cherish.  Let the smiles begin. 
Thank you for taking the time to explore MY world of imagination.  I hope you enjoy!
Rose McFarland